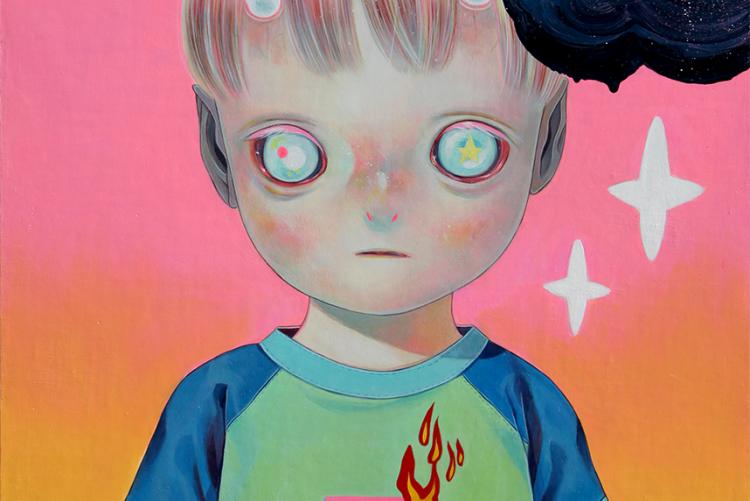 Hikari has a piece in WOW x WOW's "Room of a Thousand Doors" online group show, launching this Friday! The show title is a metaphor that refers to the wealth of possible routes an artist has to choose between when creating. It makes reference to the multitude of potential meanings viewers can read into the artist's work. In short, it is designed to evoke a sense of the unlimited opportunities for all, to venture into unknown territory on exciting voyages of discovery.
Children of This Planet #25
Oil on cotton, mounted on panel
21" x 18"
With this gallery platform, WOW x WOW intends to take a step back from any of the restrictions that 'themed' group shows can impose on an artist's natural expression, and instead provide a stage for participating artists to showcase new pieces from their personal and ongoing output of work.

Curated by WOW x WOW's founder, the Scottish artist, curator and writer, Tim Maclean, "Room of a Thousand Doors" features the work of over 60 artists, and gathers together a powerful roster of both established and emerging talent from within the international New Contemporary Art movement. You can see the full roster at the show's Facebook page here!
Artwork will only be available online between September 1st - 22nd! If you would like to receive the collector's preview, simply sign up to the WOW x WOW mailing list at wowxwow.com. Please email [email protected] for purchase inquiries.