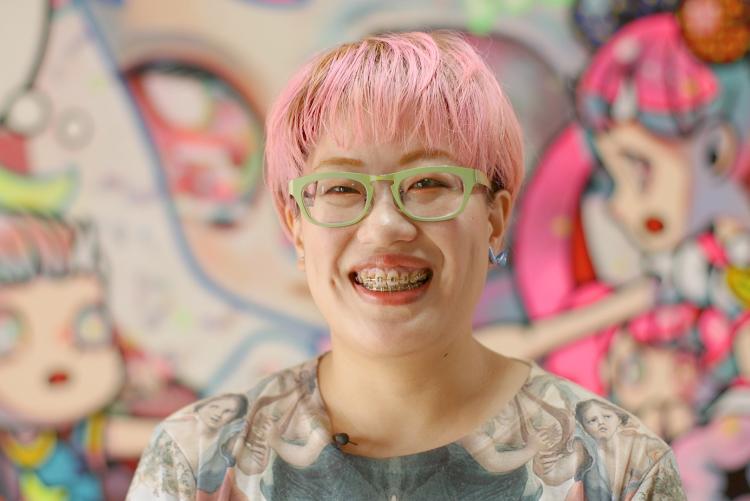 Hikari is celebrating her 10th anniversary as an artist with an exciting, major mid-career survey at the Asahi Art Museum in Japan. Opening on July 7th, her exhibit "The Catastrophe of Death and Regeneration" will showcase works spanning 2008-2018, including her largest painting to date. Check out this video of Hikari in her studio as she get ready for the show:
"This exhibition will be the 10th anniversary of my work. It will be displaying 40 new and old works as well as looking back at what I have done over the years. Also, the venue will be in Asahi village which is also my birthplace. Asahi's landscapes are unconsciously reflected in my work- I am very pleased that I can do a solo exhibition in this environment. I hope that this exhibition will be enjoyed by the local residents and everyone else as well."
The opening reception will be hosted Saturday, July 7th, 2018 from 3-5pm in the front courtyard of the museum and the exhibition is on view through August 26th, 2018. Japanese info about the exhibition is online here.
Asahi Art Museum
1308 Komi, Asahi Village
Nagano Prefecture, Japan
390-1104
Tel. 0263-99-2359
朝日美術館
〒390-1104 長野県東筑摩郡朝日村古見1308
Tel. 0263-99-2359