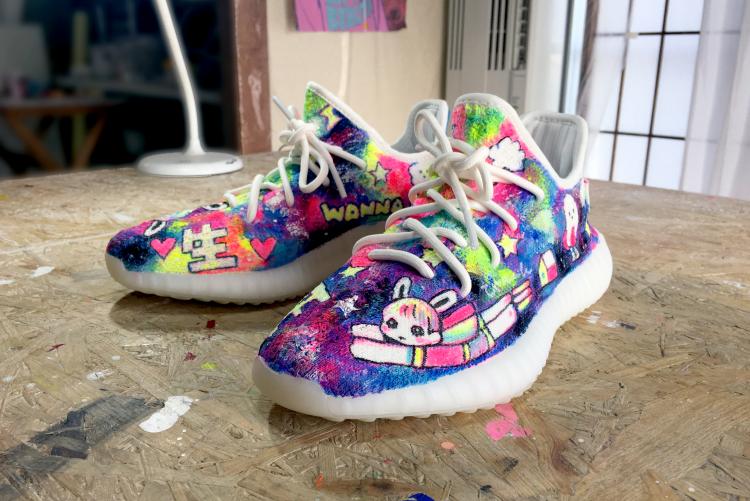 Adidas Originals is partnering with contemporary artists to customize and put their own spin on the Yeezy Boost 350. Hikari's design is one of a kind, featuring a colorful pattern with her characters flying in a starry night sky.
Hikari Shimoda x Adidas Yeezy Boost 350
Original, Hand-painted pair
Size Women's 39
$1,000
For purchase inquiries, please contact [email protected].
Adidas Yeezy is a collaboration between Adidas and American rapper Kanye West. The Yeezy Boost 350 is one of the most popular Yeezy shoes on the market to date. The sneaker's tonal look makes it the perfect canvas for artists and the results are versatile and ultra-stylish. Take a look at more pics of Hikari's pair below!
A special thanks to Apportfolio for including Hikari in this project! Head over to their Instagram page @apportfolio to see more of the featured designs as they are released!