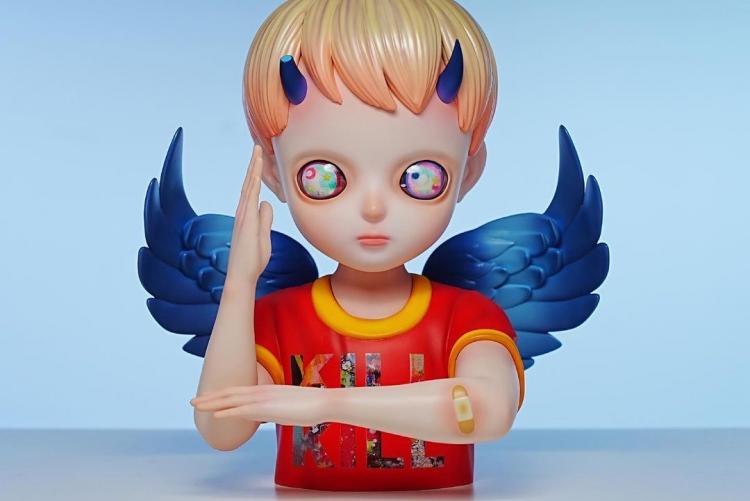 Available now for pre-order, Inner Flow introduces this stunning sculpture inspired by Hikari Shimoda's original series, I Do Not Know My Enemy. The piece is a splendid resin bust of Hikari's signature child in a fight pose, with exquisitely-detailed wings, and is limited only to 99 editions. See more photos of the sculpture below!
I Do Not Know My Enemy - Boy
Edition of 99
27 x 21 x 29cm
Resin
Pre-order online here. Ships September 30th, 2023.
About the original painting series, Hikari shares: "These portraits are a child that is posed to defeat the "enemy" of this world (the fighting poses mimic those of Japanese action heroes) and addresses my own questions like, "Who is our true enemy? Why do we choose to fight, and who to kill? The pose is inspired by Ultraman, a pose he makes before he attacks an enemy."
For more information, please visit Inner Flow online.