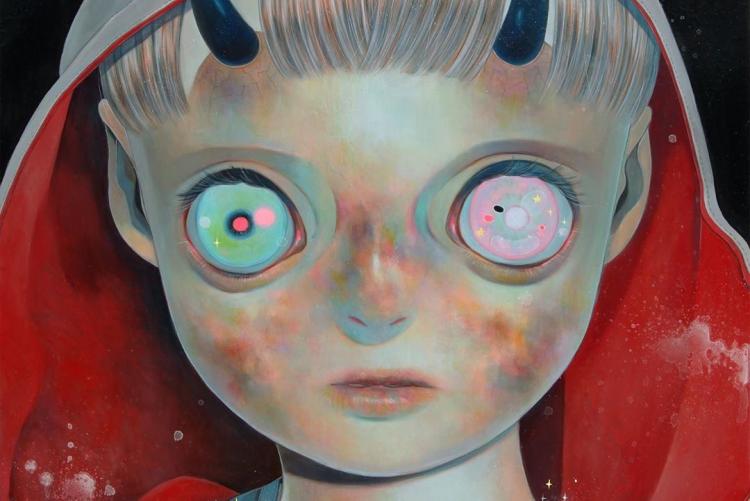 Japanese indie rock band BALLOND'OR took to Instagram where they announced their new album R.I.P. CREAM featuring cover art by Hikari Shimoda.
The full length LP, set to release April 29th, depicts Hikari's 2016 painting Whereabouts of God #22. The art appears on both the album cover and in the band's promo image. Fans can purchase the LP at Tower Records online. It will be available for digital download on iTunes, Apple Music, Spotify and Youtube.
BALLOND'OR formed in Shimokitazawa after discussing how to play unique music. At the time of formation, the band worked hard on music in a small room and dark days continue. They are active in the rock scene in Tokyo playing 'the one and only' style of music where Noise and Pop live together. In spring 2020, their first full album R.I.P. CREAM will be released.