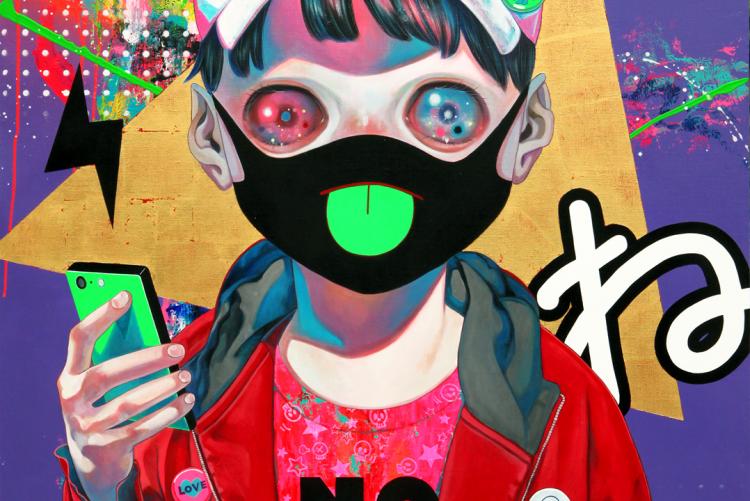 On Tuesday, July 14th at 2PM PST, Corey Helford Gallery is dropping a limited edition print exclusive to Hikari's new solo show, "Silence and Affirmation."
The print is a full color, high-quality reproduction of her painting "Portrait of a Modern Person Wearing a Mask", limited to an edition of 100 each, signed and numbered. Check out the details below!
"Portrait of a Modern Person Wearing a Mask"
Limited Edition of 100
26" x 20" image/30" x 24" paper, Moab Entrada 290 GSM paper
Signed and numbered by Hikari
$250
Hikari's exhibition "Silence and Affirmation" sold out on the first day, and this will be the only print release exclusive to the show. The new series of 22 paintings is perhaps Hikari's most topical to date. She shares: "2020 has been an unforgettable year of drastic change for our world. Many problems and issues, which the world has ignored for a long time, have been brought to light."
Hikari's prints willl only be available through the gallery's print website at CHGPrints.com and are limited to one per customer. Prints will ship on August 11th.
"Silence and Affirmation" will be on view July 11th through August 15th, 2020 at:
Corey Helford Gallery
571 S Anderson St (Enter on Willow St)
Los Angeles, CA 90033
Tel: (310) 287-2340
Hours: Tuesday-Saturday: noon to 6pm
Due to COVID-19 health measures, please contact the gallery in advance to confirm business hours.