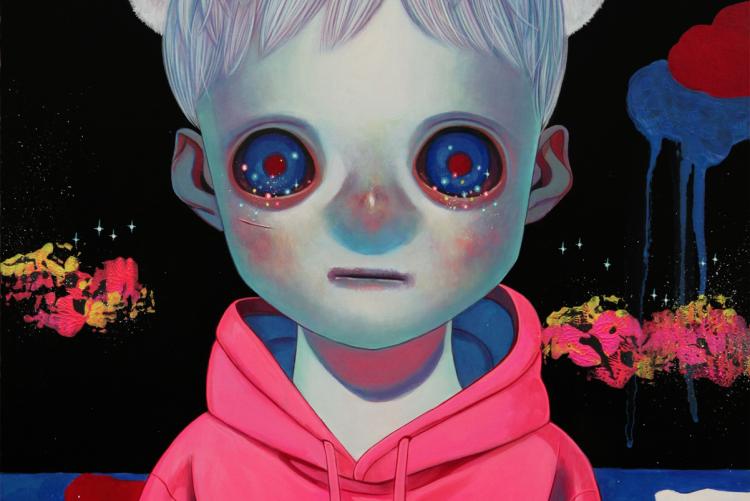 Hikari Shimoda will have a new painting in Beautiful Bizarre exhibition 'Midnight Garden' at Modern Eden Gallery, San Franciso this Saturday, October 24th.
Entitled "Hidden in the Night (Polar Bear)", Hikari's painting is a continuation of her series portraying children as animal spirits. She shares: "I think it would be nice if I could become a non-human being. The image of the night is very strong when I think of my loneliness. A dark and quiet night will gently wrap up loneliness and snuggle me up. Those who separate themselves from society are unnoticed and silent like the darkness of night."
Hidden in the Night (Polar Bear)
Oil on canvas
20.9" x 17.9"
'Midnight Garden', Beautiful Bizarre Magazine's fourth curated exhibition at Modern Eden Gallery, brings together over 90 of the world's best two and three dimensional artists. Each artist exploring the 'Midnight Garden' theme through their own unique styles, genres and mediums. For previews and purchase inquiries, please contact the gallery at [email protected]
Midnight Garden will be on view October 24th through November 13th, 2020 at:
Modern Eden Gallery
801 Greenwich St.
San Francisco, CA 94133
Tel: (415) 956-3303
Due to the ongoing COVID-19 crisis, the opening reception is unable to go ahead. However the gallery will be open throughout the exhibition period by appointment.