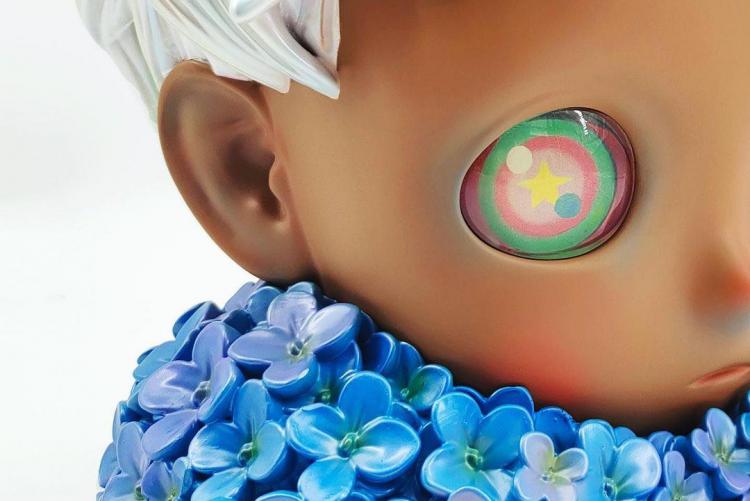 Roses are red, violets are blue...
APPortfolio and Hikari Shimoda took to Instagram this morning to tease their first collaboration of 2021, "Flower Child". Based on Hikari's original 2017 oil painting of a child decorated in colorful flowers, the figure marks the first girl in Hikari's cast of collectible figures.
Check out the teaser for this collaborative piece above and stay tuned for further details on release info and pricing.