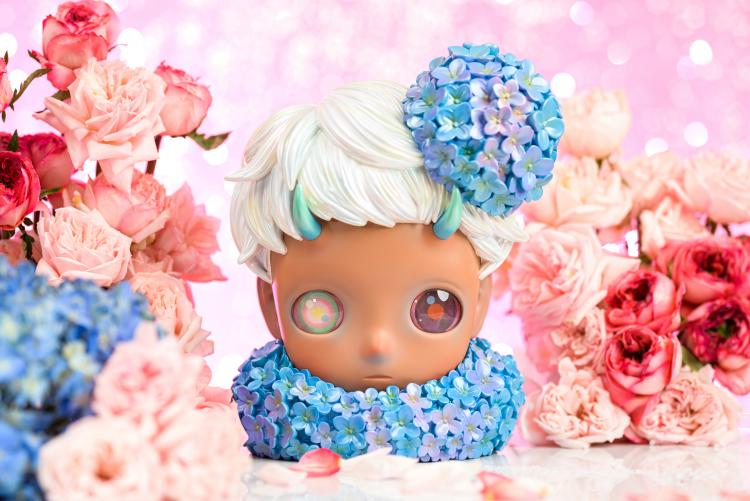 To celebrate this Valentine's Day, Hikari Shimoda will launch her latest art piece titled "Flower Child" with APPortfolio. Hikari's newest art figurine is highly detailed and decorated in colorful hydrangea flowers, a perfect 3D recreation of her original painting "Flower Child" she made in 2017.
"Flower Child" Art Figure by Apportfolio
Resin, Limited Edition of 300
30cm (h) x 26cm (l) x 24cm (d)
$560
Available exclusively through Apportfolio.
The figurine is going to release on February 2nd, 2021 at 10:00am Hong Kong time and ready to ship out before Valentine's Day, February 14th. Sales will be limited to one per customer.
About this special figure, Hikari shares: "The original oil painting "Flower Child" was painted in 2017. By drawing flowers and children, I drew a child wearing hydrangea. Hydrangea flowers have a variety of meanings and it seems to express human complexity. It is a figure of a child standing forward, facing her inner complexity."
Check out more photos of this beautiful figure below!