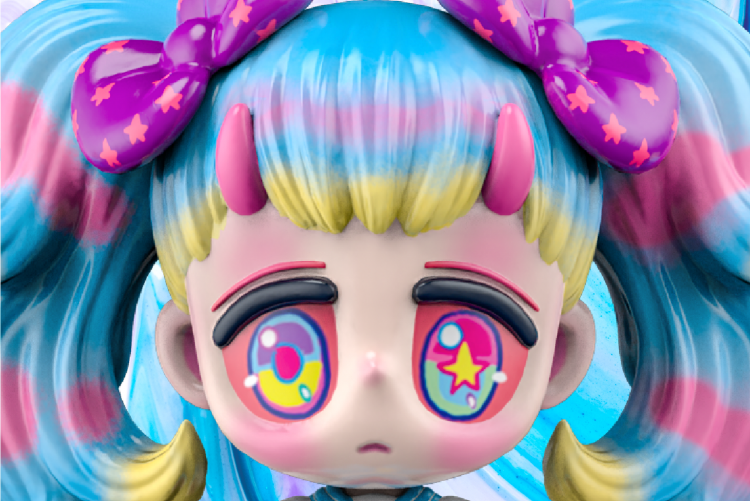 Hikari Shimoda has teamed up with Apportfolio to create her first NFT, featuring her signature magical girl character in 3 colors! The release is scheduled for September 10th, 12PM EST on the NFT marketplace OpenSea.
Hikari's NFT is a part of "ARTISTS COLLIDE", a Delfi-driven Blind Box Series of 20,000 blind boxes of 3D NFT Toy collectibles by 5 globally recognized artists: Hikari Shimoda, Philip Colbert, Takeru Amano, Pat Lee and Yasuhito Kawasaki. These blind boxes are unique and limited-edition 3D "bobbing up and down" toys from each of the artists.
The blind boxes can be purchased using Polygon ETH. Users will need a DeFi wallet (eg. MetaMask) and a sufficient amount of Ethereum and Matic to ensure they can purchase and open the blind box.
Purchasing instructions are available at Artistscollide.com.