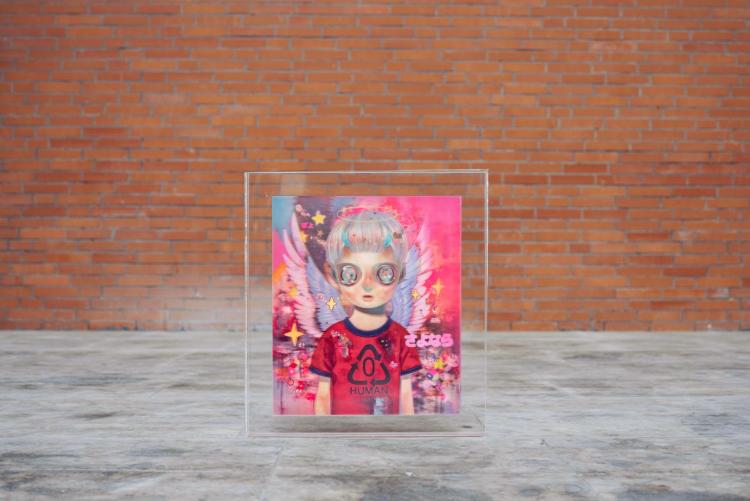 Available now exclusively for pre-order on Meowlab's website!
On November 7th, for the first time-ever, Hikari Shimoda's work will be available as a beautiful 3D lenticular print. This special print of her original painting "Angel of History" has been brought to life by the creative minds at Meowlab studios in China. Pre-order starts on Sunday, November 7th, 12:00pm Beijing Time / Saturday, November 6th 9:00pm PST. Details here.
Material: Lenticular Print
Size: 38 x 43 cm print / 49 x 54cm with framed
Limited Edition of 188
Signed and numbered with certificate of authenticity.
Frame is included.
Lenticular version of stickers included.
¥3,888.00 CNY / $605 USD
Available exclusively for pre-order on Meowlab's website!
On the transformation of her art as a lenticular print, Hikari shares: "I think that the change in perspective is also the change in the truth that can be seen. The background is an image of the state of this world as it is, so it is interesting to see what he is carrying or looking at by changing his perspective.
Don't miss it - pre-order now!