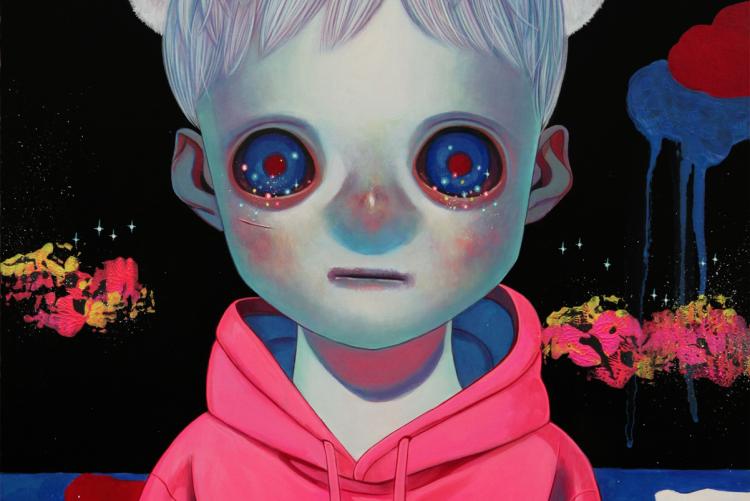 Just in time for the holidays, Hikari Shimoda will launch her latest art piece titled "Hidden in the Night: Polar Bear" with Finding Unicorn. Hikari's newest art figurine is highly detailed and a perfect 3D recreation of her original painting of the same name which she made in 2020.
"Hidden in the Night: Polar Bear" Art Figure by Finding Unicorn
Limited Edition of 601
28cm / 11" inches
$515 USD / 3290 RMB
Available exclusively through Finding Unicorn.
The figurine is going to release on December 8th, 2021 6PM PST / December 9th, 10AM Beijing time for pre-order. 600 editions will be made available to purchase by a lottery online, and 1 edition will be reserved for a special promotion to be announced.
About her "Hidden in the Night" series, Hikari shares: "Having a sense of discomfort in my social attributes, I always live with feelings of alienation and loneliness. In that case, I think it would be nice if I could become a non-human being. The image of the night is very strong when I think of my loneliness. A dark and quiet night will gently wrap up loneliness and snuggle me up. Those who separate themselves from society are unnoticed and silent like the darkness of night."
Check out more photos of this beautiful figure below!