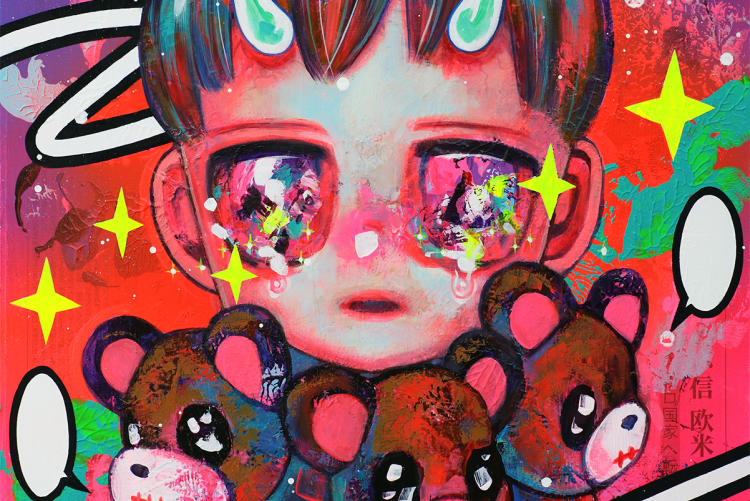 Hikari's art is on view at CONTEXT Art Miami this week with a new painting, Defense #4. Her work will be on display over at Corey Helford Gallery booth# B9. The "Defense" painting series first debuted in Hikari's solo exhibition at the gallery earlier this year, "Fight to Live in the Void."
Hikari Shimoda
Defense #4
Acrylic, oil, newspaper collage on canvas
20.9" x 17.9"
For previews and purchase inquiries, please contact the gallery at [email protected].
About the series, Hikari shares: "Living in the present age also means being hurt by various events. It can be a virus, too much information, or a relationship with a person. To protect ourselves from them, we defend ourselves with various things."
CONTEXT Art Miami is on view November 29th - December 4th, 2022 and is located at:
One Herald Plaza
(Biscayne Bay & 14th Street)
Miami, FL 33132
For tickets and full details, head over to contextartmiami.com.